Administration and HRM
Directorate of Administration and Human Resource Management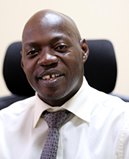 Richard Lule
Director of Admin & HRM.
The mandate of the Directorate
To provide effective and efficient Human Resource and administration interventions to Authority Directorates. The Directorate guides the Authority on the proper management and optimum utilization of the resources available
Strategic Direction
To deliver quality services through transformation of HR & Administration processes, institutionalization of service, operational standards; and cultivating a motivated, engaged and Professional workforce for continuous performance improvement.
Core Functions of Administration and Human Resource Directorate
The Core Functions include the following:
Develop, monitor and evaluate the effectiveness of the KCCA Human Resource Management Policies and Procedures; and institute frameworks and benchmarks for Human Capital Development.

Develop and implement cost-effective systems for transforming the culture, processes and ways of doing things in line with KCCA objectives.

Set up and implement systems for recruiting, Managing and retaining staff with the right competencies for jobs in line with KCCA talent Management guidelines.

Develop and implement training and development functions for KCCA staff in line with KCCA mandate.

Develop a robust system for setting performance targets and monitoring performance of KCCA staff in line with KCCA mandate.

Develop and implement a compensation and benefits management programme for KCCA staff in line with the KCCA mandate.

Develop and monitor the implementation of guidelines for the Management of the KCCA properties and assets including timely payment of rental and utility dues.

Develop systems and supervise fleet and transport logistical support in conformity with transport policy guidelines in the Authority.
Reference: https://www.kcca.go.ug/administration-and-hrm